Book: Stars in the Night
Author: Cara Putman
Genre: WWII Romantic Suspense
Release date: February 1, 2022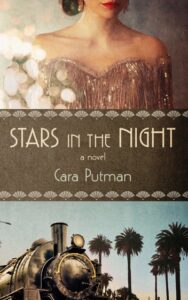 Hollywood 1942. When attorney Audra Schaeffer's sister disappears, Audra flies to Hollywood to find her but instead must identify her body. Determined to bring the killer to justice, Audra takes a job with the second Hollywood Victory Caravan. Together with Robert Garfield and other stars, she crisscrosses the southern United States in a campaign to sell war bonds. When two other women are found dead on the train, Audra knows the deaths are tied to that of her sister. Could the killer be the man with whom she's falling in love?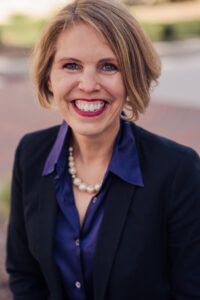 Since the time I could read Nancy Drew, I have wanted to write mysteries. In 2005 I attended a book signing at my local Christian bookstore. The rest, as they say, is history. There I met Colleen Coble. With prompting from my husband, I shared my dream with Colleen. Since those infamous words, I've been writing award-winning books with the count currently at 35 published and more in the works.
In addition to writing, I am a mom of four, attorney, clinical professor at a Big Ten university, active in women's ministry, and all around crazy woman. Crazy about God, my husband, and my kids. I graduated with honors from the University of Nebraska-Lincoln (Go Huskers!), George Mason Law School, and Purdue University's MBA program. You can learn more about my books at http://www.caraputman.com. And if you'd like a copy of my legal suspense novella, Dying for Love, simply connect with me here (http://www.caraputman.com/contact/), and I'll send you the link.
One of the things I loved about writing Stars in the Night, set during World War II, is that I learned so many things. As a World War II history nut, that keeps the writing fresh and exciting. Here are a few of the things I learned while writing Stars in the Night:
1) There really was a Hollywood Victory Caravan. The Hollywood Victory Caravan traveled by train Los Angeles to Washington, D.C., then north through cities like Chicago and Minneapolis.
2) If something had happened to the train, Hollywood would have been ravaged. The real caravan was filled with stars like Abbott and Costello, Desi Arnez, Bing Crosby, and Groucho Marx. The papers at the time said the stars would have gone out in Hollywood if anything had happened.
3) The first train entertained the President and Mrs. Roosevelt at the White House. What a great way to launch the tour. And Mrs. Roosevelt had a staff member standing immediately behind her to help her "remember" everyone who came by so she could say something personal to them.
4) The Winecoff Hotel, where I have my stars stay while they're in Atlanta, was the site of the worst hotel fire in American history and has recently been restored and renovated.
5) I initially considered having the tour appear at Ford's Theater, but it was essentially abandoned during the World War Two era – and was used as storage. Hard to believe if you tour that beautifully restored theater today.
6) The National Theater has had continuous shows running since December 1835. Fortunately for my story, it had a hole the summer of 1942, which fit perfectly with when I wanted my caravan to have a show there.
7) The Hollywood Canteen didn't open until later in 1942. Since my first book involved a canteen, I really wanted to include the Hollywood Canteen. Besides, what's more romantic than movie stars mixing with and entertaining servicemen? Unfortunately, it was in the planning stages during Stars in the Night. Maybe in the next book…
As you can see, I love the details of history. I hope Stars in the Night sweeps you away to a time that was rich in service, glamour, and conflict.
My Review of Stars in the Night
There is something glamourous about the thought of Hollywood 1942. Author Cara Putman took two of the subjects where she is an expert (the law and World War 2) and combined them into a wonderful book that contains suspense, a bit of romance and a whole lot of heart. This book is and will remain a part of my paperback library.
Audra is not from California. Going there to find her sister was supposed to be easy. Instead, she has to identify her sister's body. She becomes involved in the case to try to determine what is really happening. This book will keep you guessing. After all, movie stars are skilled at charades and presenting different sides that may not be true.
Selling war bonds across the country really did happen. I have never traveled cross country on a train, but I think it would have been fascinating to see America that way. (Today I might find the journey a bit tedious unless I really liked the company!) This is set during World War 2, but that focuses more on life on the home front. The amount of research that went into making this an authentic book definitely worked because the result was a wonderful book.