Author Toni Shiloh has written over a dozen novels and novellas. Her latest book, An Unlikely Alliance, was released the end of June 2022. As a part of a JustRead tour, I was privileged to ask Toni several questions about this latest book.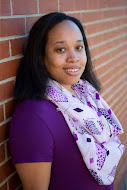 Jalissa and Rider were minor characters in your book, An Unlikely Proposal. Did you already
plan to write a book about them then? Did you know what issues they would have at that point or
did that come when you were writing the book?
I had no clue what I would write because I always intended An Unlikely Proposal to be a
standalone. Yet readers emailed me asking about Jalissa and Rider as well as my editor. So I
took the time to think about these two and find out why they were the way they were.
One of the characters deals with anxiety. Do you have any other coping suggestions for someone
else who struggles with an overwhelming amount of worry?
Honestly, I would suggest seeking professional help. I don't personally deal with anxiety and
would hate to give the wrong advice. Please know that if you do deal with it, you're in my
prayers and I hope God leads you to the right professional to help you.
Did you visit any animal shelters for research with this book?
I didn't; however, I talked to volunteers and people who worked at animal shelters.
The theme of this book is forgiveness. What lesson did you especially want to portray? That
forgiveness isn't for the person who did you wrong. It's always to bring healing for yourself and
to let go of the bitterness and other negative emotions that build up when you harbor
unforgiveness.
You dealt with some heavy topics in this shorter book. How did you add some humor?
I think Jalissa and Rider's personalities naturally offered humorous points in the book.
Sometimes I found myself chuckling unexpectedly when they had a witty quip I didn't expect to
come.
Will there be any more books in this "unofficial" series? How about any more books set in this part of
Texas? How did you choose your location for these books?
As of right now, I have no more books planned in the "unlikely" world of Bluebonnet, Texas. I
chose this part of Texas because I haven't been back to my home state in a while and creating a
fictional place allowed me to add things to it that makes me think of home.
More about Author Toni Shiloh
Toni Shiloh is a wife, mom, and multi-published Christian contemporary romance author. She writes to bring God glory and to learn more about His goodness. Her novels, Grace Restored, was a 2019 Holt Medallion finalist, Risking Love a 2020 Selah Award finalist, The Truth About Fame a 2021 Holt Medallion finalist, and The Price of Dreams a 2021 Maggie Award finalist. Learn more at http://tonishiloh.com.
The Official An Unlikely Alliance Book Blurb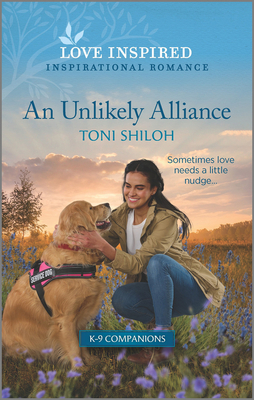 Title: An Unlikely Alliance
Series: K-9 Companions
Author: Toni Shiloh
Publisher: Harlequin Love Inspired
Release Date: June 28, 2022
Genre: Christian contemporary romance
To save her animal shelter,
She'll have to work with her biggest foe…
With her emotional support dog at her side, Jalissa Tucker will do whatever it takes to ensure the survival of the local animal rescue—even ally herself with her nemesis, firefighter Jeremy Rider. As working together dredges up old hurts, putting the past aside could be the key to their future joy. But can Jalissa resist falling for the man she's always considered the enemy?
Disclaimer: I was provided with an advanced copy of this book. This way I was able to ask the author questions about the title. I did review the book, and all opinions are my own.