Book: To Belong Together
Author: Emily Conrad
Genre: Contemporary Romance
Release date: February 28, 2022
Fame and money have a way of complicating love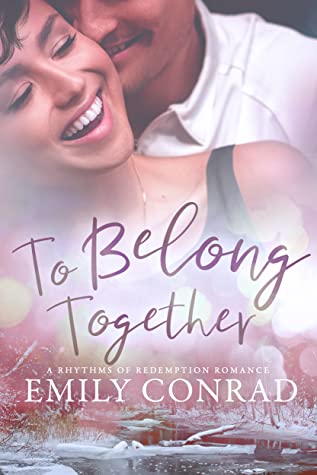 Drummer John Kennedy can keep a beat, but he can't hold a conversation, so he relies on actions to show he cares. Unfortunately, when he's instantly intrigued by a spunky female mechanic, he can't seem to convey the sincerity of his intentions. And the rejections don't stop there. His own sister is pushing him away just when he could help her most.
Erin Hirsh's life would be easier if God hadn't given her a love for cars. Only her father understood her, and she's losing him to dementia. Her brief romances have always backfired worse than a mistuned engine, and she refuses to give John the chance to wreck her heart. A rock star with a supermodel ex can't possibly see anything in her.
At least that's what she thinks until they find common ground in faith and their worsening family situations leave them each longing for a place to belong. Could God intend for this pair of opposites to belong together?
To Belong Together is the second book in the Rhythms of Redemption Romances. The men of the rock band Awestruck have conquered the music industry, but to find redemption and love, they must each face the wounds of the past. Good thing no one—and no difficult situation—is too much for grace.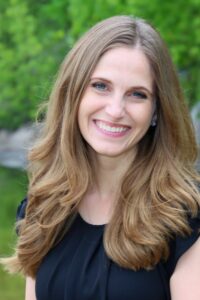 Emily Conrad writes contemporary Christian romance that explores life's difficult, but relevant, questions. Though she likes to think some of her characters are pretty great, the ultimate hero of her stories (including the one she's living) is Jesus. She lives in Wisconsin with her husband and their energetic coonhound rescue. She is the author of the stand-alone novel Justice and the Rhythms of Redemption Romance series, as well as a series of short stories, which she emails in installments to subscribers. Learn more about her and her books at emilyconradauthor.com.
Who are you?
On the surface, this is a simple question, but as it kept popping up in To Belong Together, I realized my characters kept asking it because their answers left them unsatisfied and insecure.
(Which is writer speak for: My brain kept circling back to the question because God had something to show me!)
At first, the answer for John seems to be that he's a famous drummer. For Erin, it's that she's her father's daughter (her father instilled her love of cars).
If someone I've just met asks me who I am, I usually say, "I'm Emily. I'm a novelist."
I'm sure you have a way you describe yourself too.
These easy answers are helpful in conversation. In fact, I'd love for you to comment on this post with your answer, because it's a point of connection with people we're getting to know, and I love to get to know readers and other writers!
But, as I was writing To Belong Together, I realized anew that these things are not our identities. They are roles—roles we play in relationships, in our jobs, in our hobbies. Because a role is not the same as an identity, it can't provide the lasting purpose, worth, and security we crave.
As believers in Christ, our eternal identity is that we are beloved children of God.
Because our roles take so much of our time and energy, and because they really do serve a purpose in conversation when we're meeting someone new, I think it's easy to lose sight of that greater identity.
At least, I know John and Erin struggled with it. (Again, writer speak for: I needed some reminders in this area!)
If you read To Belong Together, I hope you enjoy seeing that theme pop up throughout the novel and come away with a greater understanding of who you are in Christ. After all, that identity makes all the difference as we fill those beloved roles God's blessed us with.
If you have a minute to introduce yourself in comments, I'd love to meet you!
"The realization would've brought despair not so long ago, But God had reached her at her lowest, and He would do the same for John. With that human facilitate the second chance for their relationship?
She didn't know. But she did know she wouldn't want a customer tinkering with an engine she was working on. She wouldn't even want them looking over her shoulder, asking questions as she repaired their vehicle. If she deserve trust in her work at the garage, God more than deserved her trust in the realm of the human heart. John's heart."
I loved the fact that this book featured an auto technician as the heroine. (And if I read the dedication correctly, my guess is that the author has her own reasons for wanting to honor this field of work!) The hero is the drummer of the band, Awestruck. There is another book along with a novella that comes before this title. I would definitely read that one first. The books will make more sense, and I think they will be more enjoyable if you read them in order.
Erin needs help to keep her parents house afloat after the loss of her dad. John has been taking advantage of too many times. Will he continue to doubt Erin's motives? Or will he learn to trust her and maybe even God?
This is a contemporary Christian romance. But it is more than that. All of us have been hurt by someone in our past. Learning to let go is hard. Sometimes keeping our guard up can be helpful, but forgiveness is the key for learning how to trust. So many great themes and life lessons in this book. I especially love how the lost was found in more ways than one.
I did receive an advanced copy of this book, but now I also own it. I wanted to read and review it. I have enjoyed this series!
To celebrate her tour, Emily is giving away the grand prize package of a 10 Amazon gift card, an electronic copy of To Belong Together, and 2 hand-painted and framed pine forest watercolors (US Only) or printable PDF downloads of the paintings (International)!!
Be sure to comment on the blog stops for nine extra entries into the giveaway! Click the link below to enter.
.