By the time, I had graduated from college and started my first teaching job, almost all of my high school friends were happily married. I remember running into one of my high school teachers at one of the weddings. He informed that I only attended because I hoped that the event would be contagious. I think he was trying to be funny.
After having been happily married myself for 21 years now, I must say I do not miss the dating stage. So much confusion. When I first heard the title of Angela Ruth Strong's latest books, Husband Auditions, I knew I HAD to read it. When you are single in your 20's or 30's, everyone wants to set you up. My most memorable arranged date – the young receptionist who helped me arrange to get my car fixed was convinced her friend was perfect for me. So she set up a double date. End result – he was not. 
Shakespeare was right when he said "the course of true love never did run smooth." The heroine of Husband Auditions will confirm this is true. First when she tries to meet random men. Then when she realizes that she is unsure about the one who has captured her attention. Here is the official book blurb.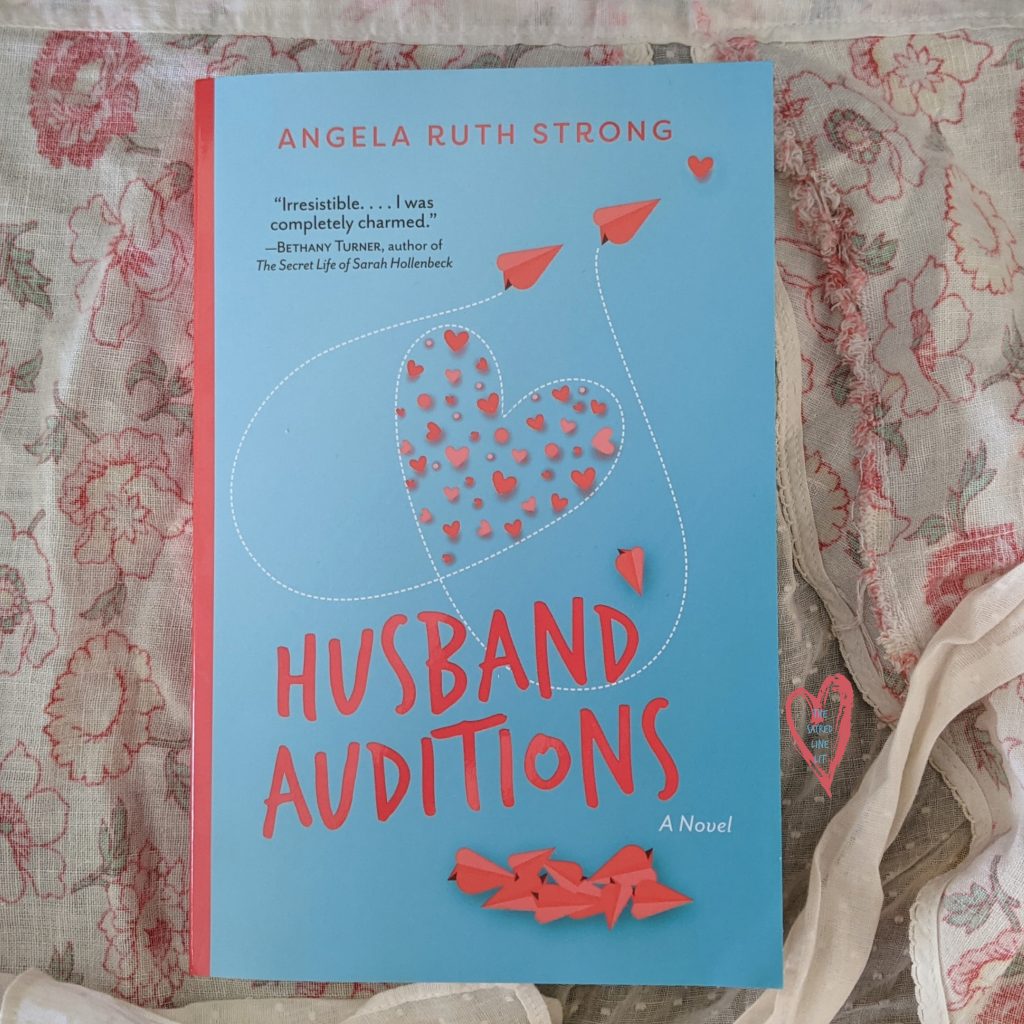 How far would you go to find the perfect husband? All the way back to the 1950s?

In a world full of happily-ever-after love, Meri Newberg feels like the last young woman on the planet to be single, at least in her Christian friend group. So when she's handed a strange present at the latest wedding–a 1950s magazine article of "ways to get a husband"–she decides there's nothing to lose by trying out its advice. After all, she can't get any more single, can she?
Her brother's roommate sees the whole thing as a great opportunity. Not to fall in love–Kai Kamaka has no interest in the effort a serious relationship takes. No, this is a career jump start. He talks Meri into letting him film every silly husband-catching attempt for a new online show. If it goes viral, his career as a cameraman will be made.

When Meri Me debuts, it's an instant hit. People love watching her lasso men on street corners, drop handkerchiefs for unsuspecting potential beaus, and otherwise embarrass herself in pursuit of true love. But the longer this game goes on, the less sure Kai is that he wants Meri to snag anyone but him. The only problem is that he may not be the kind of husband material she's looking for . . .

With droll comic timing, unbeatable chemistry, and a zany but relatable cast of characters, Angela Ruth Strong has created a heartfelt look at the reality of modern Christian dating that readers will both resonate with and fall for.
Angela Ruth Strong sold her first Christian romance novel in 2009 then quit writing romance when her husband left her. Ten years later, God has shown her the true meaning of love, and there's nothing else she'd rather write about.
She is the author of the Resort to Love series and the CafFUNated mysteries. Her books have since earned TOP PICK in Romantic Times, won the Cascade Award, and been Amazon best-sellers. Finding Love in Big Sky was recently filmed on location in Montana and will air soon. Her latest release is Husband Auditions.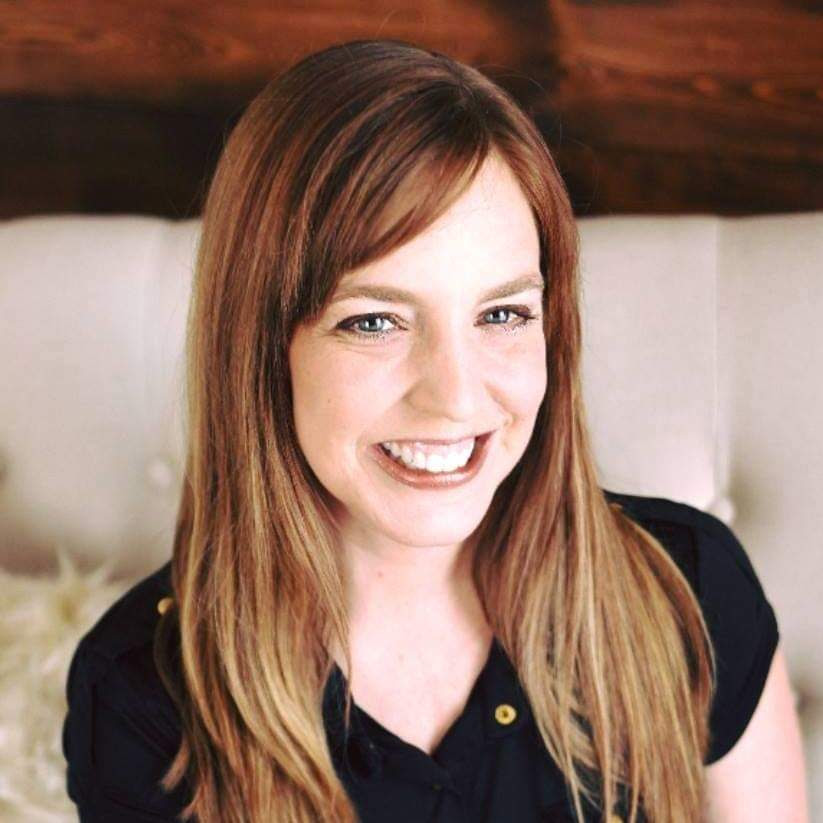 Win Your Own Copy of Husband Auditions
Bonus: Win a Round Trip Flight from Allegient Airlines
My Review of Husband Auditions
Summary: I LOVED this book.
Full review:
"Let me film you doing the things on The List so you can show the world how silly it is for a woman to try to catch a husband."

As the last single woman among her friends, Meri might be feeling a bit desperate for her dreams of marriage to come true. Even so, she is not thrilled when someone gives her a list of suggestions on ways to meet a man clipped from a 1950's magazine. But she decides it would not hurt anything to play along.

From the opening chapter, I could tell I would love this book. For one thing, this title is hilarious in so many places. The rom-com aspect definitely drew me in quickly. This book definitely shares many of the crazy antics that people have done to get the attention of the opposite sex. While this is a fictionalized list, the idea is based on an actual article from a magazine.

Meri was such a fun heroine. She is not shy about the fact that she wants to get married. And she is agrees to do what she needs to do to make that happen. But along the way, she does not lose track of who she is. She is very likeable from the beginning.

I can't say that I felt the same way about the hero. I was rather skeptical of Kai who seemed content to let the world go by. Some of his thoughts during the beginning of the book made me wonder. I do not want to give away any spoilers, but I can say that I did appreciate his character much more by the end of the book.

While the topic of finding a husband could be shallow, this book is anything but. Marriage is presented as requiring a lot of work. Worthwhile but not as easy as the world betrays. One of the best parts is the pastor's portrayal of what is expected for a marriage to succeed.

Yes, faith is a component. The characters have standards. They do look to God's direction. But this part of the book is not overpowering. If someone did not care as much about faith, I think they could still enjoy the book because the principles portrayed are good ones for anyone to live by.

I enjoyed the extra characters. (And I definitely think that Gemma needs her own book.) I really liked the premise. And I absolutely loved the ending.

I was provided a copy of this book as a part of a book launch. I have read many books by this author, and I knew that I definitely wanted to read this one. All opinions are my own.
Coming Soon ... An Interview with Angela about the book, Husband Auditions
Disclaimer: I was given a copy of this book as a part of the book launch team. This post is a part of the "I Read with Audra" Book Tour. Her original book post can be found here.