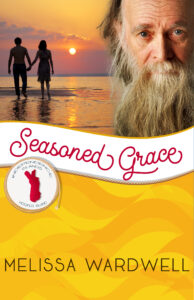 Book:  Seasoned Grace
Author: Melissa Wardwell
Genre: Christian Contemporary Romance
Release date: August 31, 2021
You can run from your past, but you can't escape it.
Though he disappeared that day, Raylin McReynolds never believed her father died at the World Trade Center on 9/11.
So, when a mysterious letter arrives from Breakers Head, informing her that she would find him on the Independence Islands off the coast of Georgia, she has no choice but to find a job, get there, find her father.
As mainland troubles encroach on Hooper Island, Sean Anderson devises a plan and presents it to the island pastors and his cousin, Scott. The result: Grace Mission—a place where those struggling can find the help they need.
What he didn't need was a distraction in the form of a newcomer to the islands—a mission volunteer, no less.
Others at the mission, Beth and Scott, see more than just frustration brew between Raylin and Sean. What will it take to convince Sean and Raylin to stop bickering long enough to see what's obvious to everyone else?
Raylin's on a mission to find her father and protect her heart, but neither seem willing to cooperate.
Seasoned Grace continues the Hooper Island stories of the Independence Islands Series featuring five islands, six authors, and a boatload of happily-ever-afters.
The Independence Islands Series: beach reads aren't just for summer anymore.
She doesn't mind alternating between the world of writing and the reality of being a mother, but she would rather sit with a good book or a good friend and a cup of coffee.
When she isn't penning works of fiction, she is busy reviewing books for her blog, Back Porch Reads.
Please visit www.melissawardwell.com to learn more about this wonderful author as well as to read her recommendations.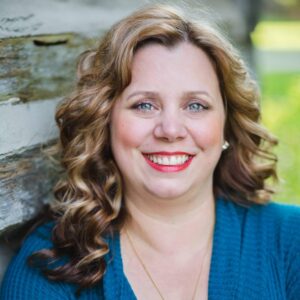 Here we are, in the middle of the collection. The third island—Hooper Island. Have you enjoyed the journey so far? I hope you have, I'm sure you have
Seasoned Grace quickly became my favorite addition to the Independence Islands Collection. It is a little more serious on a few of the topics than my first two contributions. Now that a foundation has been set, I felt like I could get a little deeper into my character's emotions and pasts. People are complex so writing two-dimensional characters are not something I like doing. I want readers to see the secret hurts that mold them into the person they are, and how God can heal those painful areas.
Grace is the running theme throughout this book. Grace enough to let things go, the Father's grace, showing grace to those around us, and any other form of grace that might come up. Grace is like salt and pepper. It gives the right kind of flavor to our lives. At least I think that is a life quote Gram would tell Beth.
There is one chapter that you will see one of the new characters lay out their painful past in a rather quick way in a conversation with another character. This character suffered much in their life that some will struggle with understanding how they could talk about it so freely (which is why I am shining a light on it now).
When a person has found healing in life by following Christ and has allowed Him to take away the sting of what others have done to them, those moments become easy to talk about with others. Especially if it means that the one listening will seek healing for themselves.
This conversation in the book is intense and thought-provoking. It also displays the level of grace required to see people the way God might see them instead of through our tainted lenses. I found myself crying as I wrote it because I know how freeing it is to forgive and let the Father heal a wounded heart.
Seasoned Grace also has several returning characters—Beth and Scott, Thaddeus, Amara and Dante, Sarah Reid, and her boys. There are also two new faces, Raylin and Sean, as well as a couple of other mobile business owners who come together to help Elnora Island bounce back from a hurricane.
All my contributions to the collection flow from one book to the next like a television series. While the other writers may have written their stories to be independently read from the others, that is not something I have done. Trust me when I say that it wasn't my original intent. As I saw my five stories develop, there was a constant feeling of community and character interaction throughout the books. I couldn't just leave some characters behind, never to be heard from again, while I bring in new faces. It just wouldn't be right. They have developed friendships and that cannot be overlooked. That said, when they come together at the end for Thanksgiving diner, they, and you the reader, will have a pleasant surprise.
So, stay with me, push through, read on—it will all be worth it in the end.
P.S. I realize that I gave a recipe for Scrumptious Independence, but not Heart Pressed. I apologize for that one.  I hope this one makes up for it. These are Scott's favorite.
Fish Tacos
Oil
If you don't have a deep fryer (like me), get a thick bottom, deep pan
Use natural oil, like corn or canola oil
Gauge the temperature with a candy or deep fry thermometer
Fill your pan no more than 2/3 of the way
Heat the oil slowly to 350-375 degrees Fahrenheit
too low of heat, you will get greasy fish
too high of heat, you will burn the fish
 Fish
Cod works the best, but Salmon is pretty interesting option as well.
Rinse it off after thawing if you use frozen fish, excess water will make your oil spatter
Pat it dry with paper towel – I use a lot of paper towel, but I feed five adults
If fish pieces are thick, cut into 1 inch-ish strips.
I use Panko fish batter for my batter. I don't make it from scratch
Slowly place coated pieces of fish into the hot oil and let it cook until golden brown.
 While that cooks, prepare your toppings.
Cole Slaw
8oz. bag of pre-shredded Cole slaw mix
1 1/2 tsp Apple cider vinegar
1 1/2 tsp of sugar
1 cup of mayo or Miracle Whip
1/4 cup of mustard or 1/2 tsp of mustard powder
 Avocado
Make sure it is ripe—soft, not hard
Mash it wit a fork
Cut a lime in 1/2 and squeeze the juice over the mashed avocado
Sprinkle salt and pepper on it
Stir together
 Layering the taco
Spread some of the Avocado mixture on a tortilla
Place a strip or two of fried fish on top
Finish with Cole slaw mix
 Enjoy!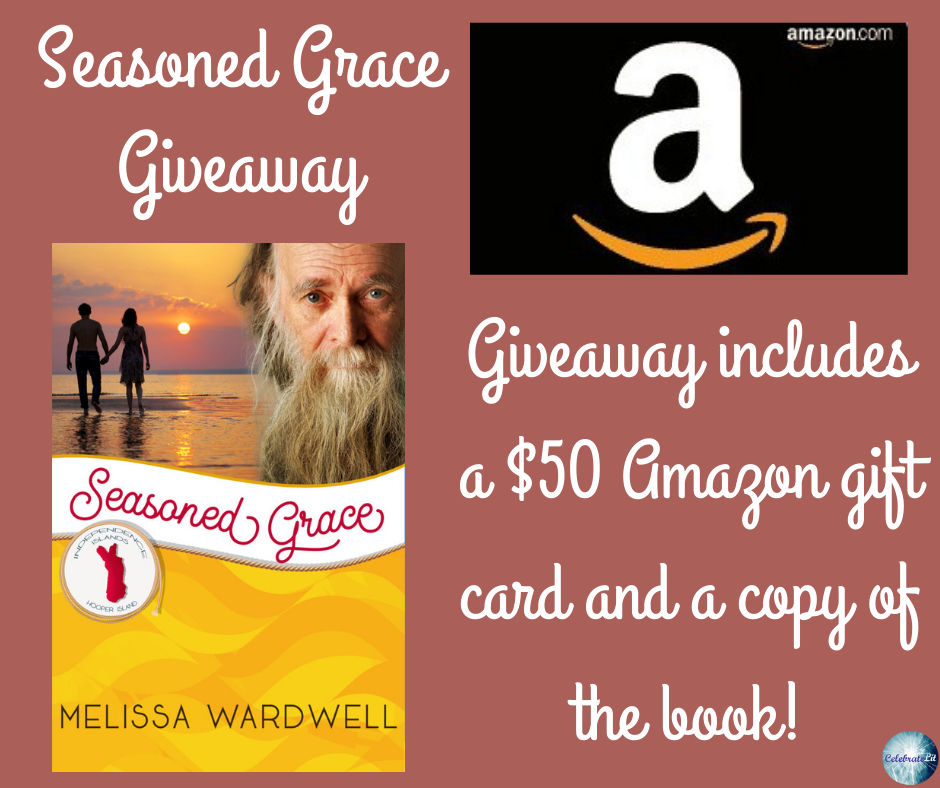 To celebrate her tour, Melissa is giving away the grand prize package of a $50 Amazon gift card and a copy of the book!!
Be sure to comment on the blog stops for nine extra entries into the giveaway! Click the link below to enter.