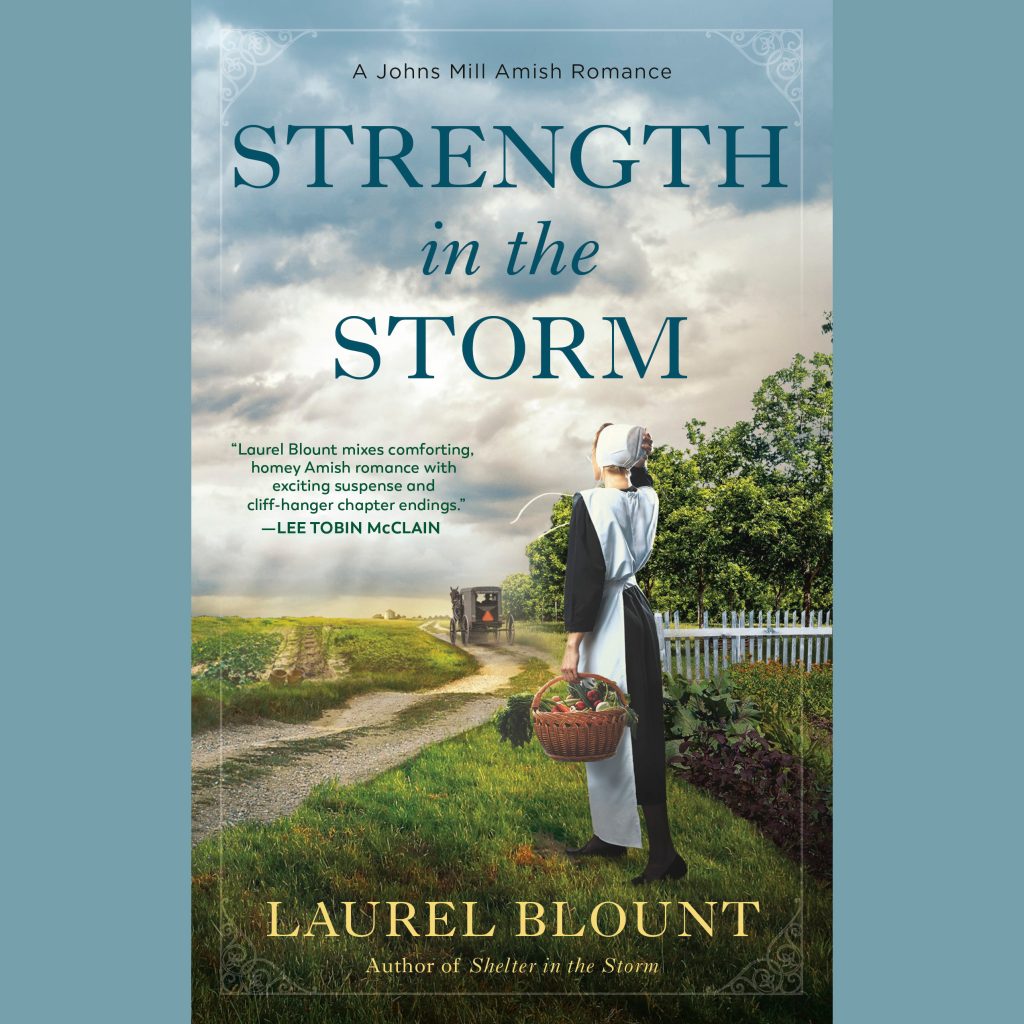 Title: Strength in the Storm audiobook
Series: Johns Mill Amish Romance #2
Author: Laurel Blount
Narrator: Stina Nielsen
Publisher: Books On Tape (audiobook)
Release Date: February 22, 2022 (audiobook)
Genre: Amish Romance / Christian
In this touching Amish romance, a brokenhearted woman and a steadfast man discover that the safest place to weather tragedy is in each other's arms.
After the murder of both her parents, Emma Hochstedler returns to the small community of Johns Mill, hoping to resume her quiet existence. Reclaiming her place proves harder than expected—especially now that a movie is being made about her family's loss. But then, an old friend offers her a lifeline that gives her new purpose.
Amish builder Samuel Christner is the biggest—and the strongest—man in town. In fact, the gentle giant has only one weakness—Emma. Even though she broke his heart, he won't let his childhood sweetheart face her troubles alone. He hires Emma as a nurse for his elderly aunt…and finds himself falling for her all over again.
But while romance blooms, storm clouds gather. And when darkness falls, it will take all Sam's strength—and all their love—to see them through.
Strength in the Storm Excerpt
Back in their schooldays, Sam had goaded Emma on purpose more than once, just to see her snap at him, her eyes spitting blue sparks. That was a sight to behold.
Now that same girl was crying against his chest—he could feel the warm wet of her tears seeping through his shirt.
"It's all right," he repeated desperately.
"It's not all right." She shook her head against him, her voice tight with tears and frustration. Everything has gone wrong, and I want to fix it but Ich kann naett!"
Oh, ja, he understood that—the desire to help, to make things right—and the frustration when, instead of helping, all you did was muddle things up more. How many times had people looked at him with exasperation? Mind yourself, Sam, they'd say. You don't know your own strength.
He patted her back awkwardly. "Ich helf dich," he assured her. He closed his fingers around her forearms, mindful to be gentle, and pulled her a little away so he could look into her face. "I will help you, Emma," he repeated.
Book 1 in the Amish Mills Romance Series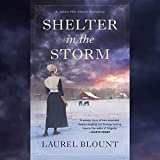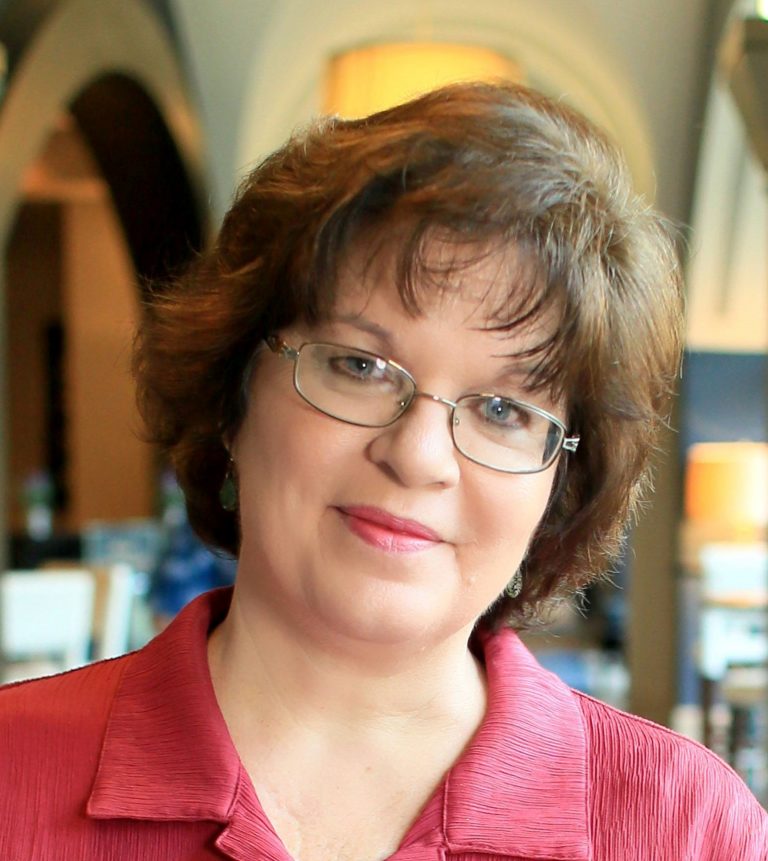 Award-winning author Laurel Blount writes captivating romances full of grit and grace—with characters who'll walk right off the page and into your heart. She lives on a farm in Georgia with her husband, their four fabulous kids, and an assortment of ridiculously spoiled animals. Connect with her at www.laurelblountbooks.com
Strength in the Storm Book Review
(Review is by Gretchen of "The Sacred Line Lit")
"Nobody said it out loud, but everyone in the Johns Mill Amish community knew that if Emma Hochstedler had been less pleasing to look at, the Englischers would likely have lost interest by now."
Emma and Sam are childhood friends, but she has always had his heart. Sam has waited in the sidelines for her and tried to be her protector. When Emma offers to help take care of his aunt, will that change everything finally?
This book has some plot points that are key to what the characters learn throughout this book. I am going to avoid spoilers and instead talk about the lessons learned.
-Service. This book focuses on doing our best for others even when we are not appreciated or acknowledged. Hard to live out!
-Work. Does what we do matter? Are we more than our job?
-Attitude. Do we have the right to be cranky if life does not go our way?
-Family vs. community. Who should take responsibility when we cannot handle life on our own? Should it always be family? Or should our circles be bigger than that?
I feel like the author does a good job of presenting the Amish faith while avoiding stereotypes that can happen in this genre. She remains consistent with the ideals. While scenes do not take place at church, their pious lifestyle is evident. I rarely read Amish fiction, but I am glad to read books by this author.
I think Stina Nelson is the perfect narrator for this book. Her voice is soothing. I could listen comfortably at a faster speed. Her pronunciation of some of the German words that are included did not seem forced. I think this book is enjoyable whether you listen to it or read the pages.
This is book two in a series. I would recommend reading book one first. But the author does summarize the plot of book 1 enough that readers could probably follow along with one.
I did receive a complimentary print copy of this book and an audio book as well. I wanted to review it. All opinions are my own.
Shelter in the Storm Giveaway
(1) winner will receive a $50 Amazon gift card!
Be sure to check out each stop on the tour for more chances to win. Full tour schedule linked below. Giveaway began at midnight March 21, 2022 and lasts through 11:59 PM EST on March 28, 2022. Winner will be notified within 2 weeks of close of the giveaway and given 48 hours to respond or risk forfeiture of prize. US only. Void where prohibited by law or logistics.
Giveaway is subject to the policies found here.