Writing a series of books is challenging. Knowing how to connect the characters can be hard. Author Regina Jennings wrote about a series of cousins who live in the Joplin area. This fictional series not only takes you back in time in Joplin, Missouri, but as you read these books, you will laugh (OFTEN!) and maybe even cry. At least I did. I highly recommend them! Here are the reviews of each of the books.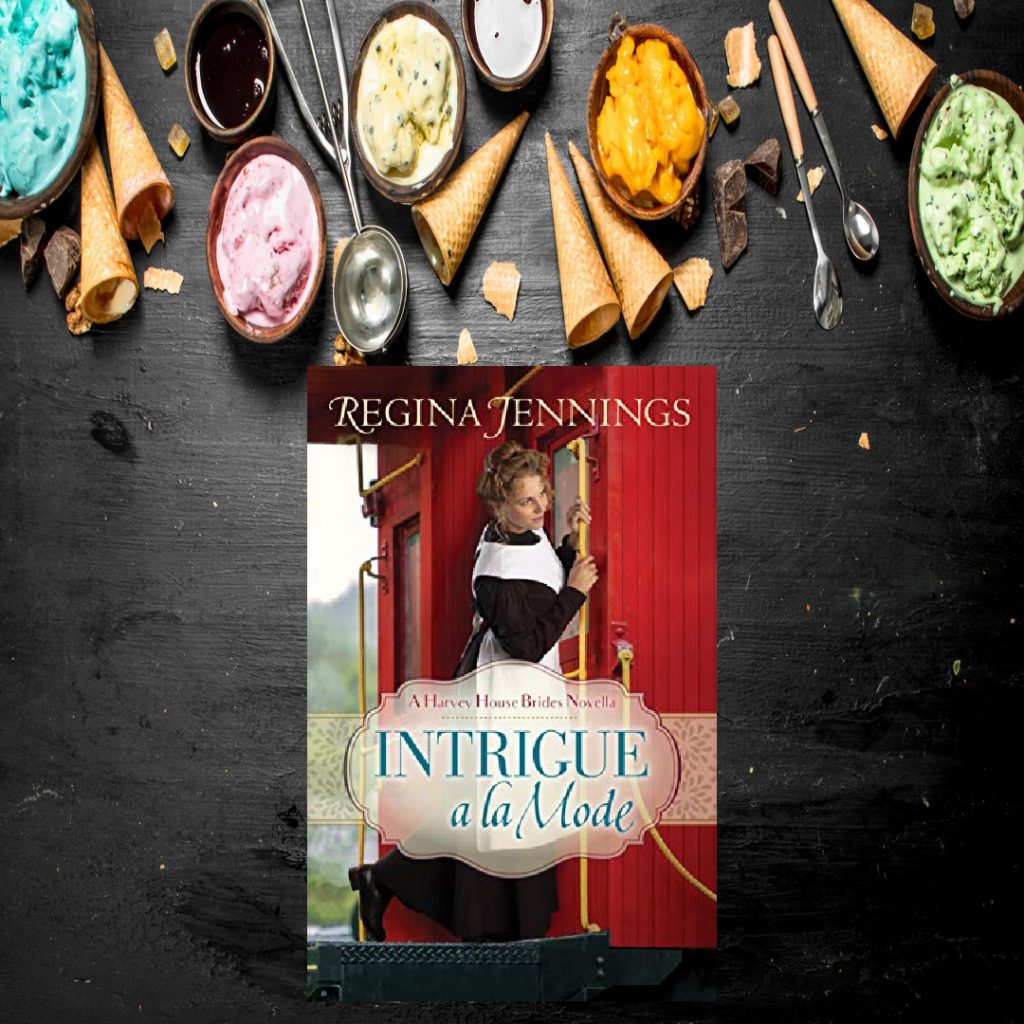 "Here Graham thought he was good at intrigue. Give these ladies a few hours in Emporia, and they'd sniff out the culprits immediately."

Willow simply wants to earn some extra money to send back to her parents. Her mom's health challenges have been costly, and she wants to help. Working as a Harvey House employee is her way to contribute. But suddenly things are not adding up. There seems to be trouble along the tracks.

Graham has his own concerns about what is happening along the railroad. He cannot help to be drawn to Willow. Will he trust her enough to tell her about his own connections?

This is a historical fiction book with just the right elements of mystery and romance. The suspense level is lower, but certain parts are a bit elevated. A very enjoyable novella. Sometimes shorter works of fiction can feel abrupt and like parts are missing, but I think this felt like a very well-rounded book. The title was a fun connection to the plot.

This book is a prequel to the Joplin Chronicles by Regina Jennings. It could definitely be read as a standalone title. But if you read it first, I think it adds to the enjoyment of the Joplin Chronicles Trilogy.
Calista York is undercover. When she was sent to work on a case in an area where many of her family members live, she could not figure it out. How hard could it be to find one woman? Very hard when you have meddling relatives and a need to act opposite of how you are in real life. She definitely confuses Matthew Cook who is trying to start a church for the Joplin area miners. At one point, she is spouting Scripture, then she is entering into places that are not fit for a lady? Is Calista able to solve the case?

This was an original story full of mystery, history and humor. While there were a few uncertain moments, this was not really a suspenseful book. But the reader does try to solve the case. (I figured out parts of the storyline.) I loved the fact that the author included historic episodes into a minor part of the plot. And there were many parts of the story that were laugh out loud funny. (Charades anyone?)

Faith is also an important part of the book. Pastor Matthew wants to make a difference being a part of everyday life with those he is trying to serve. What drives Calista to want to be an operative is because she truly wants to make a difference in the lives of others. This book reminds me of the idea that our deeds need to show our beliefs.

I have not read any books by this author before. I would definitely read more. A big thank you to Bethany House Publishers and to NetGalley for letting me read a copy of this book. All opinions are my own, and the review was my idea.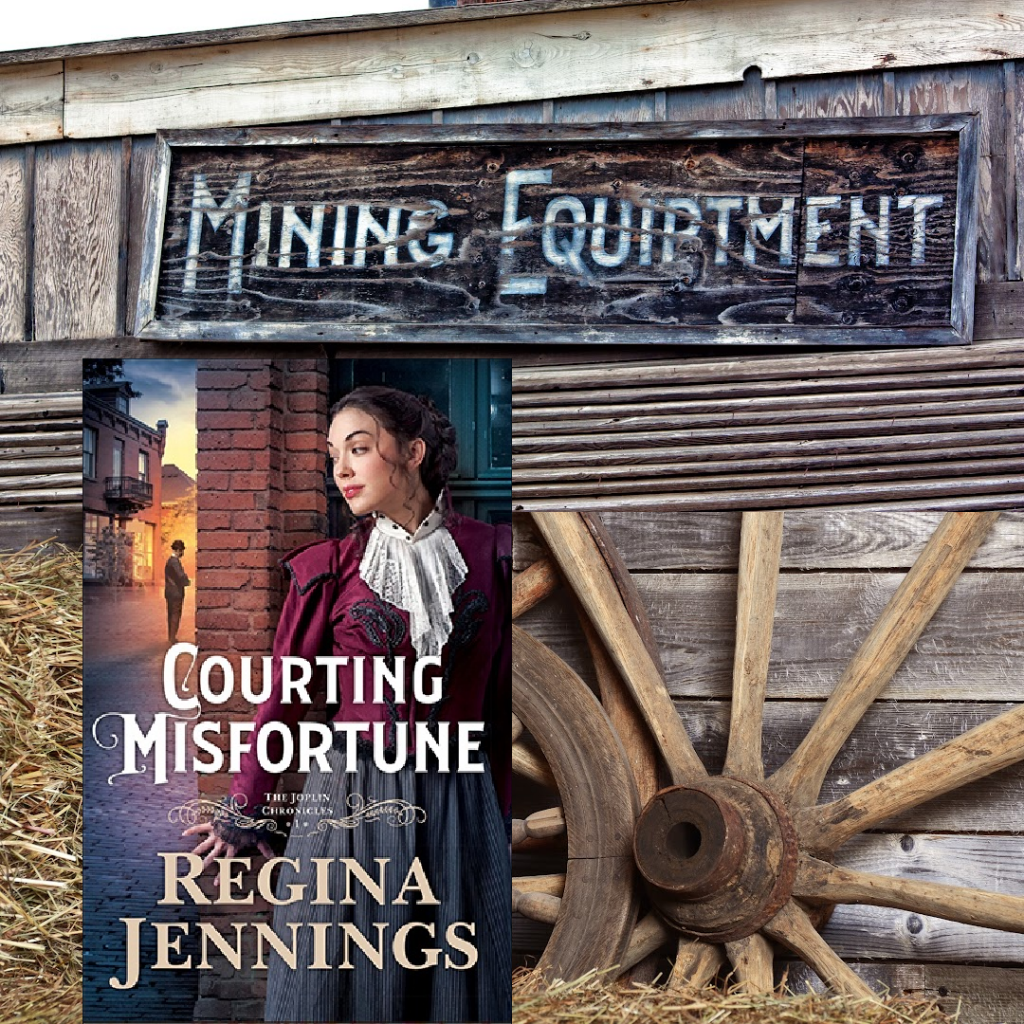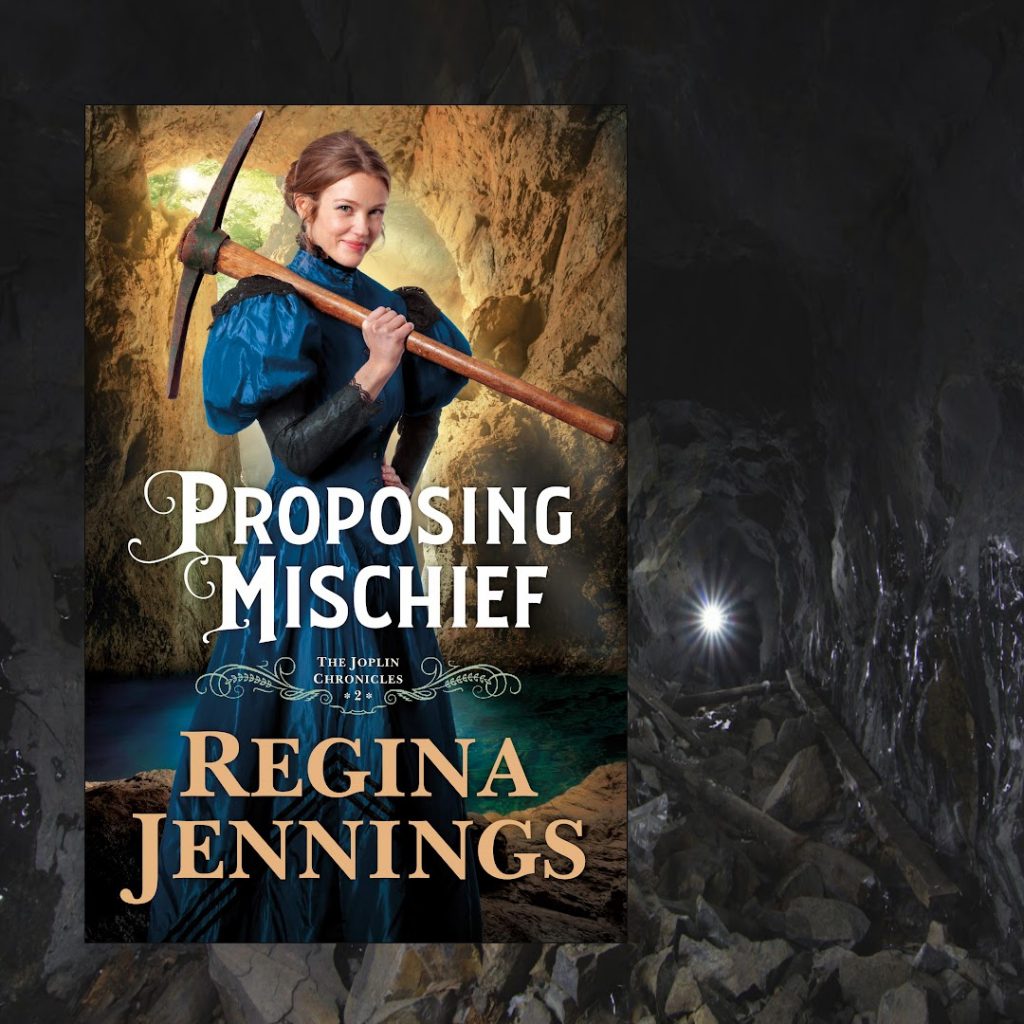 "Maisie took another look at her skirt. If one could get locked up for general mischief, she was in danger of being arrested."

Maisie Kentworth is unlike any other heroine that I have read. She is sassy, spunky and completely unforgettable. She would say that boredom drives her adventures. Regardless she does not have any trouble getting into scrapes.

Boone Bragg is her opposite. He tries to do follow along his parent's path. He takes his responsibilities seriously.

When Boone meets Maisie, he is blown away. Almost literally and not in a good way. Their combined story was entertaining as well as heartfelt. I LOVED this book!!!!

Since it is book two in the Joplin Chronicles series, I do recommend reading the prequel (Intrigue A la Mode) and book one (Courting Misfortune) first. The Kentworth cousins are so fun – individually and as kin. While you are at it, finish the series with Engaging Deception. Honestly, I think this is one of my favorite series ever. The books are so unique but so connected.
"Olive had been concerned with exposing her charade to Mr. Blount, but Mrs. Blount's first question had struck to the heart of their deception. She wasn't sure how to answer."
Olive knew her dreams of being an architect were unlikely to come true. After all, this was an uncommon occupation for a woman anywhere, much less in the western town of Joplin, Missouri. She may have been able to design a building or two around town, but only for family. When a design opportunity presents itself, she wonders if her time has come. Will the cost of pursuing her dreams be too great?

This third book in the Joplin Chronicles is SO enjoyable. Olive is such a wonderful woman who knows well how to care for others. And Maxfield is such a dapper fellow who loves his children well even if he is not always sure how to raise them alone. Their interactions are positive and in sharp contrast to others in the book.

The untold truths add twists to the story. I liked how Olive gradually learned to speak up for herself. There were some other unexpected twists.

The Kentworths are a delightful family, and I love the fact that four of them have taken turns being the main characters. While you could read each of the chronicles as a stand-alone, I think it is much more fun to enjoy the books one after the other.

I did receive an advanced copy of this book. I wanted to review it. All opinions are my own.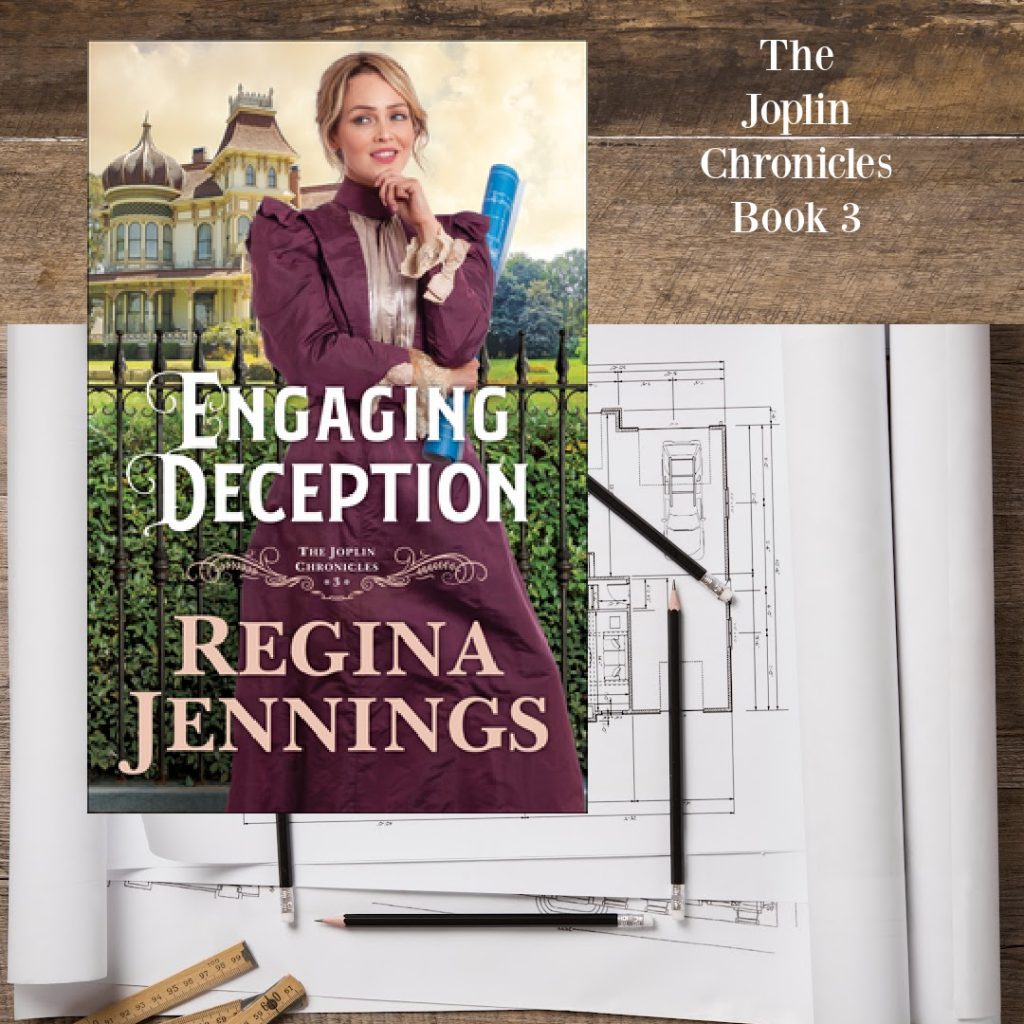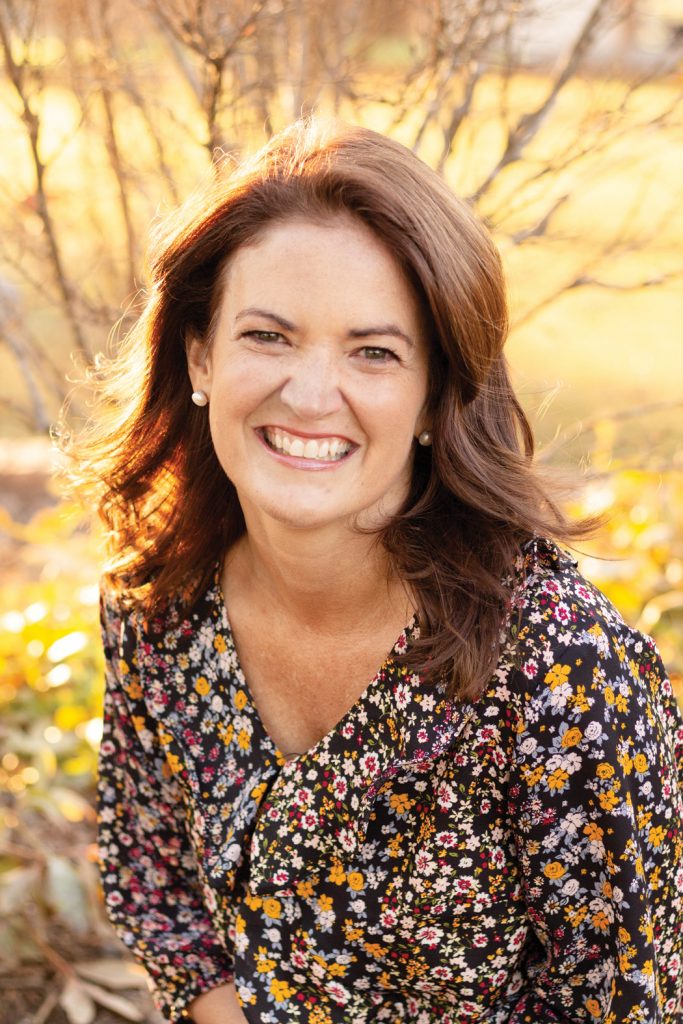 Description taken directly from Goodreads as written by the author and/or publisher.
Regina Jennings is a graduate of Oklahoma Baptist University with a degree in English and a history minor. She has worked at The Mustang News and First Baptist Church of Mustang, along with time at the Oklahoma National Stockyards and various livestock shows. She now lives outside Oklahoma City with her husband and four children.
Author Courtesy Picture provided by Bethany House Publishers