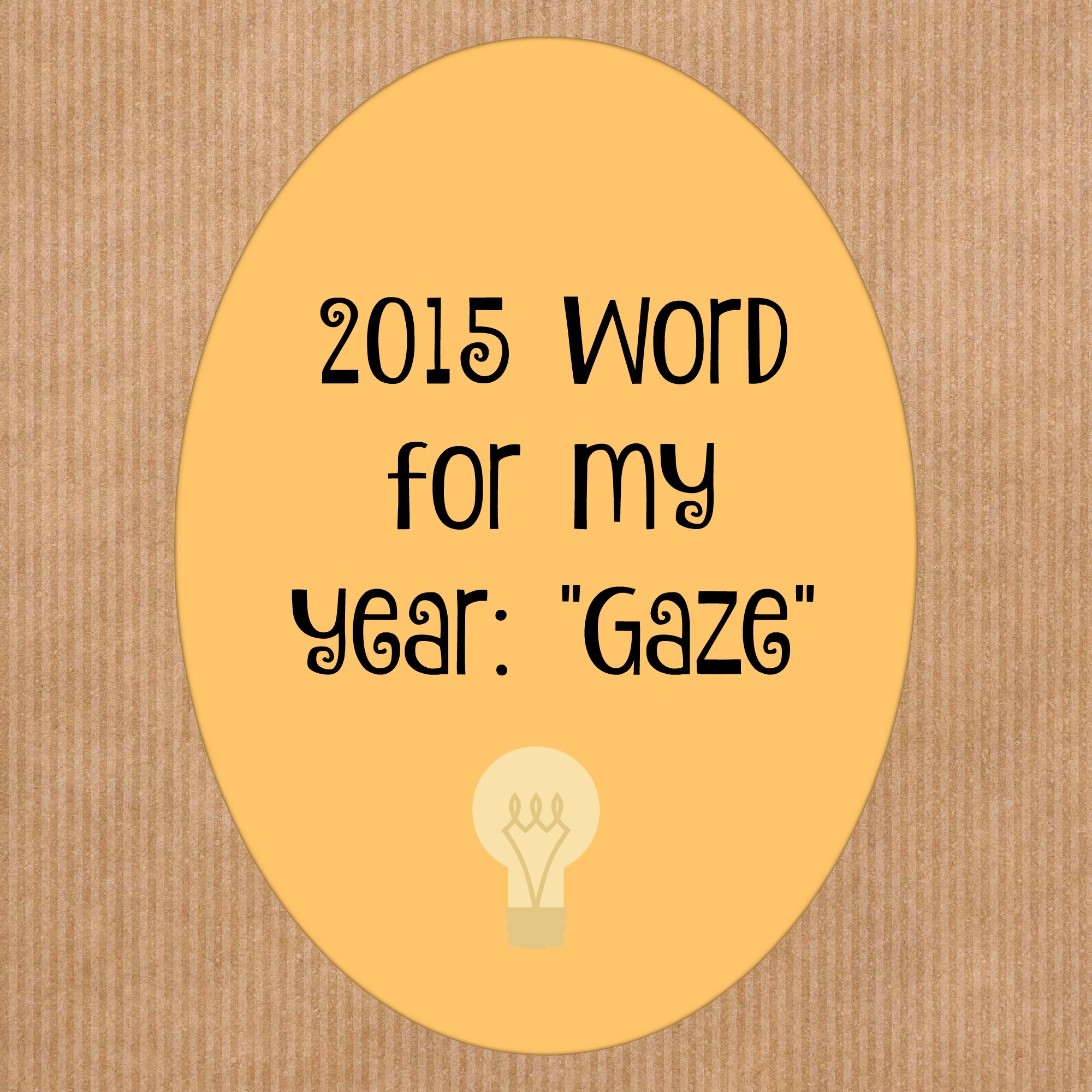 I am thinking that I possibly got your attention with my label for this post.  Yes, I am aware that today is in fact January 5th, 2016.  But I am still learning lessons from 2015.  I am allowed to reflect, right? 🙂
2015 was an interesting year for me.  While I knew going in that my husband and I were contemplating starting our own business, I had no idea what all was involved.  Little did I know that God would ask us again through unforeseen circumstances if we were willing to trust Him even with our housing situation.  And that is a story that could cover many columns.  The unanticipated ending – he asked us to stay rather than to go.
At the beginning of last January, I felt like God was leading me toward a word to focus my year – "gaze."  I was to look to Him for direction and for purpose.  Rather than getting a chance to write out this calling, instead he had me live it out.  In many unexpected ways.  So much was up in the air so many times that all I could do was look to Him and hang on.
Really I could have chosen a phrase instead … "Fixing your eyes on Jesus."  Hebrews 12:1-2 were my "theme" verses.
Therefore, since we are surrounded by such a great cloud of witnesses, let us throw off everything that hinders and the sin that so easily entangles. And let us run with perseverance the race marked out for us, 2 fixing our eyes on Jesus, the pioneer and perfecter of faith. For the joy set before him he endured the cross, scorning its shame, and sat down at the right hand of the throne of God.
One of our family's very favorite albums is by For King and Country – "Run Wild. Love Strong. Live Free."  The whole thing is fabulous, but in particular, our family favorite is "Fix My Eyes."  Possibly Probably that was another reason that I chose the word "gaze" for my word of 2015 – I appreciated their lyrical challenge to "fix my eyes on You."  The one thing that is good about me being a bit slow about this post is the fact that I can testify that God is true to His Word … "the things of earth were fleeting in the light of His glory and grace!"  I leave you with the "live room" version of the song.
P.S. Interestingly enough, as I was looking up the Hebrews verses to share with you, I discovered this verse featuring the word "gaze" which perfectly fit my "life theme" from last year and directly ties into this year's life theme thought for me as well.  I will be sharing all about that in the weeks to come.  That is unless God wants me to live it out first …
Proverbs 4:25 NIV

Let your eyes look straight ahead; fix your gaze directly before you.